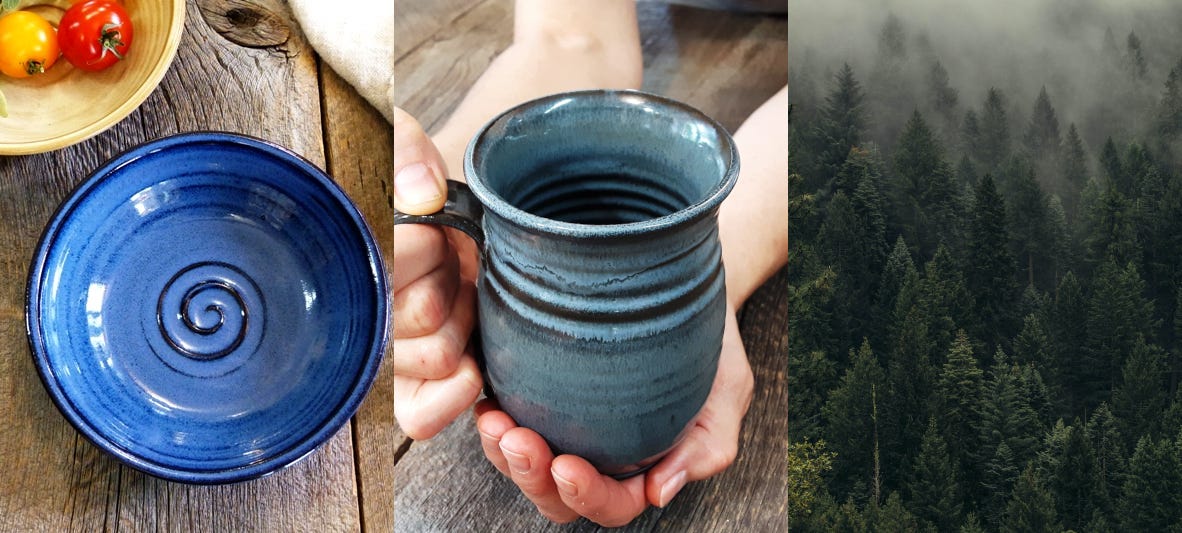 Handmade pottery
Welcome to my pottery shop!
PLEASE NOTE - My order book for Christmas orders is now full. Ready-to-ship items may still arrive in time if you order before December 12. Made-to-order items will be shipped starting mid-January.
All my products are available on Etsy, an online shop that brings together creators from around the world. It's user-friendly with secured transactions. You can become a member or just buy as a guest. Enjoy!
I make all my pieces from scratch using red Canadian stoneware. High fired, they are designed for a daily use. They are food safe, oven, dishwasher, freezer and microwave safe.
My pieces are also certified lead and cadmium free thus complying with the Canadian Regulation on Glazed Ceramics.
I founded Bleu Marie in 2009 after a trip to Ireland where I fell in love with pottery. Upon my return, I left everything to devote myself to my new project.
Originally from Quebec, I live in Nova Scotia where I split my time between pottery and surfing. Oh! And I also make prints now, check it out!
Contact
To contact me, please use the form below.